Tips for an E-Commerce SEO Strategy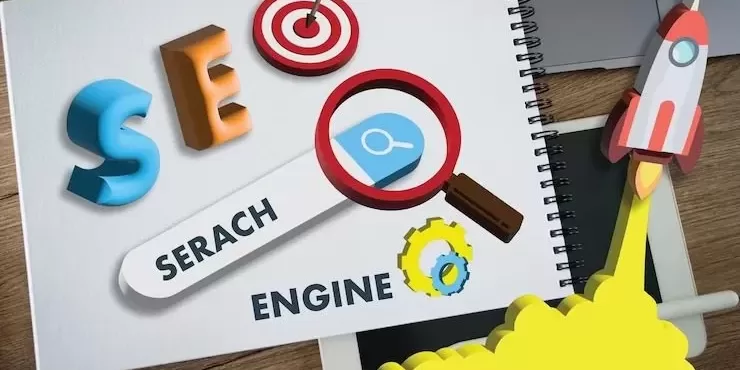 E-commerce and SEO strategy go hand-in-hand. SEO strategy helps in better website business results. The focus is on the optimization of websites, and in e-commerce, SEO does have a major role to play.
Trying to sell products and want to reach the widest audience possible, it is better to focus on a well-optimized e-commerce website.
An e-commerce store can indeed develop one's customer base, making it possible for people to buy products.
What is SEO for e-commerce?
SEO for e-commerce is considered to be a strategy that does help web retailers rank higher in search engine results. A well-designed as well as optimized website with high-quality content will rank better in search engines like Google, increasing one's store's visibility as well as driving traffic.
E-Commerce SEO Best Practices
SEO for e-commerce happens to be complex. With tens of millions of online retail sites in existence, it is not always easy to make one's site stand out.
While increasing one's SEO rankings can be challenging, it does help to make a positive start by applying the best practices.
Tips on SEO strategy for e-commerce
1. Performing Keyword Research the Proper Way
Every e-commerce business owner needs to ensure that the website performs well based on in-depth keyword research for the store.
To start with, the most relevant and popular keywords need to be selected.
2. Optimize product pages in order to improve ranking
Every business owner desires that search traffic grow and acquire new customers, for which optimization of the on-page element of their website is needed. On-page SEO does cover issues such as one's site structure, meta descriptions, as well as heading tags.
Not every on-page element of the e-commerce site requires optimization.
Optimize one's product descriptions
Product page descriptions are indeed important for a number of reasons. Firstly, they do provide vital, keyword-rich content that Google makes use of to rank the site. Secondly, they entice users to purchase one's products once they have landed on the page.
Optimize one's images
Photos prove to be an excellent way to communicate a message and also help draw an audience. Yet, they can also distract people from the message being conveyed, so it is better to be careful not to use too many images and thus crowd one's product pages.
Optimizing the images for SEO will indeed provide higher search engine rankings and more traffic from potential customers, and it may also gain traffic from social media channels.
Feature Reviews
Reviews help shoppers weigh the pros and cons of a particular product and also decide whether to make a purchase. They help build trust with potential customers and also improve conversion rates.
3. Make sure your site is user-friendly
UX stands for user experience, and it is vital for e-commerce stores to have a good one. A person can enhance UX with good design, a better site structure, and also make it visually appealing.
Improving Core Web Vitals:
Improving one's site load time
Make sure any ads do not interfere with the user experience.
Make sure the site is interactive with clear CTAs.
4. Do not forget long-tail keywords
A long-tail keyword is a longer and more specific search phrase. It contains at least three words (often more) and, in fact, has a low volume. But they can be incredibly valuable to e-commerce stores. These phrases are so specific that they tend to convert at a much higher rate. So even though they generate less traffic, they generate an unusually high number of sales.
5. Use a simple URL structure
A simple URL structure does enhance the user experience and also improve one's SEO e-commerce efforts.
If e-commerce site has a simple URL structure, it is easier to share products on social media as well as other websites.
There are several tactics that can help out when it comes to improving one's URL structure.
Conclusion
SEO strategies need to be applied for better results in e-commerce activities.