Top E-Commerce Website Development Trends in 2023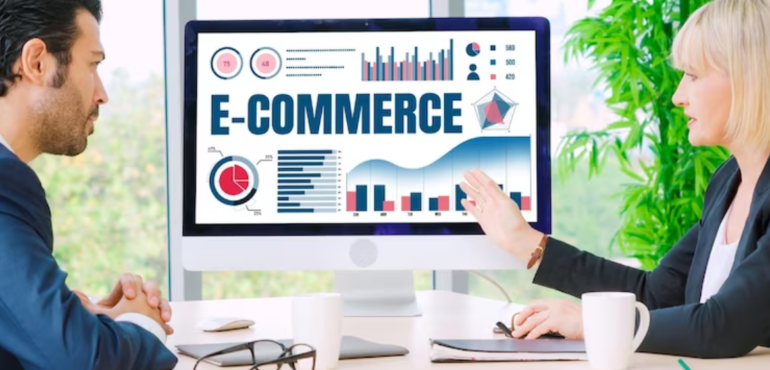 E-commerce website development is given priority in business affairs. E-commerce website development does enable retailers to get a good hold on the market.
Talented individuals believe in a strong team for quality results. If you are searching for a team rather than a company, then certainly your needs can be met. Much focus is on e-commerce website development these days.
The top two obstacles to growth happen to be winning new customers and building people's capacity to do well by doing good. It helps to work with CMOs and marketing experts.
Top e-commerce website development trends
As the world becomes more connected and digital, e-commerce will continue to grow at an unprecedented rate, and global e-commerce sales will grow. With the ever-changing landscape of e-commerce, it is important to stay ahead of the curve and also understand the latest trends, thus shaping the industry.
Few key trends to observe in 2023:
AI-Generated Noise: AI-produced articles and pictures are going mainstream fast. Due to this, AI-generated content marketing will explode while its effectiveness decreases. In order to keep results going in the right direction, figuring out "that's me" messaging that does resonate with one's ideal customer on a spiritual level
Pricing Pressure: In the open eCommerce world, customers can indeed do price checks. Thus, the pressure toward commoditization is even greater, especially when selling on platforms such as Amazon. And pricing changes faster. This does create methods to differentiate one's products. If performed well, then the person can achieve value pricing, which outperforms marketing pricing.
80/20 Customer Segmentation: In order to avoid commoditization, what are the customer segments? What is unique about the top 20%? Figuring out how to keep and increase such customers aligns with new customer acquisition. A person will find more joy as well as financial freedom doing their best work for customers who love it.
Social Commerce: Social media platforms like Facebook, Instagram, and Pinterest are in fact gaining ground fast as major players in e-commerce. The integration of shopping features within these platforms allows users to purchase products without even leaving the platform. This seamless integration is expected to drive social commerce growth in 2023 and beyond.
Personalization: Consumers are seriously looking for personalized shopping experiences, and e-commerce retailers are responding by making use of data analytics and AI to provide customized product recommendations, targeted advertising, and personalized email marketing. This trend is expected to continue to develop in 2023, with retailers making use of a combination of customer data and predictive analytics in order to create tailored shopping experiences.
Augmented Reality (AR) and Virtual Reality (VR): AR and VR technology are transforming the way consumers shop online. This trend is expected to grow in 2023 as more retailers adopt AR and VR technology in order to enhance their online shopping experiences.
Subscription Services: Subscription-based e-commerce services have been increasing for several years, and the trend is expected to continue in 2023. Consumers are increasingly turning to subscription services for convenience, value, and personalized product recommendations.
Sustainable and ethical shopping: consumers are becoming more conscious of the impact their purchasing decisions have on the environment and society. Sustainable and ethical shopping practices are indeed becoming increasingly important for e-commerce retailers. In 2023, it is expected to see more retailers focusing on sustainable and ethical sourcing, packaging, manufacturing, and initiatives to reduce their carbon footprint.
In 2023, it can be expected to see continued growth in social commerce, personalization, AR/VR, subscription services, and sustainable and ethical shopping practices.
Conclusion
E-commerce website development has been given much importance of late.