Trends in Business Card Design: What is hot in 2023?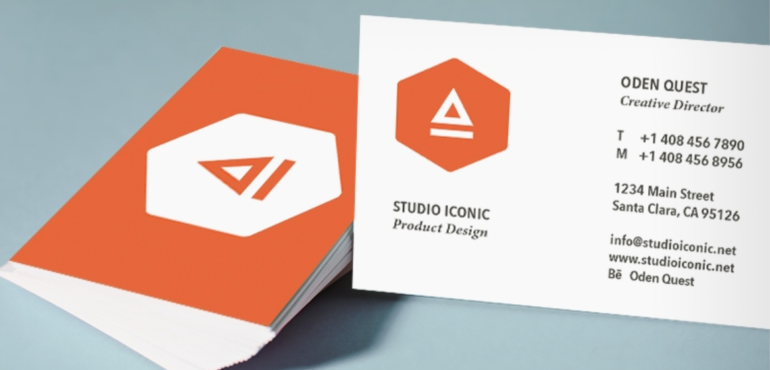 A business card is a must in the functioning of the business world. Business card designs are varied and can be had according to one's preferences.
Brands and designers are indeed taking chances, pushing boundaries, and challenging traditional business card design in 2023. 
To appreciate driving business card design trends, it is necessary to look at what driving businesses happen to be in 2023. After all, the need of the hour for all businesses is having a business card.
The era of 2023 does involve small businesses, side hustles, and also independent content creators. It is also the era of the rebrand. Brands that have been developed for a pre-pandemic world do not always fit well into the present economic, social as well and political landscape. To continue thriving, brands in almost all sectors are re-imagining themselves. All of these entrepreneurs have a particular issue in common: they need to stand out and navigate a landscape that happens to be rapidly changing.
The focus is on optimistic, free-spirited, and rebelliousness in such trends through playful layouts, bold shapes, and vibrant colors. 
1. Full color on one side
Colorful business cards are not new. Over some time, they have been a popular way to get attention. But in 2023, business card designs shall turn out to be extreme by contrasting a clean, white side with a single, full-side color. The result is each side does make the other side stand out. The plain side does make the color side seem brighter as well as bolder, while the color draws attention to the card and the information. These business cards do not need ornate designs or bold logos as the color does it all.
This design trend does align with a wider general sentiment of having much, whether that happens to be a luxury of the wealthy or a general accumulation of things not required. Either way, excess materialism, and opulence are not in style. The focus is on simplicity. 
2. Rebelling against traditional business cards
The old ways are not working out as realities of climate change and economic instability are faced, and several people feel that leaders are not doing enough. This sentiment does translate into countercultural, rebellious designs that do highlight personal touches as well as authentic voices, rather than the refined and also polished.
Old traditional business card norms are now in the past.
3. Round, soft shapes
It is known that designers are rebelling against traditional business card designs as they prefer an authentic as well as a personal touch. In 2023, round, soft shapes happen to be also perfect for designers and also brands that like to go against the norm, but as a softer approach in response to a harsh and unforgiving world.
Making use of circles as well as rounded shapes is indeed a great way to communicate friendliness, happiness, softness as well as lightness. Visually, these designs make use of circles and blobby shapes or rounded and bubbly fonts to contrast the traditional rectangular shape as well as sharp edges.
As compared to traditional business card designs, these do feel playful as well as fun. 
4. Lots of fonts
A rising trend in 2023 business card trends is the incorporation of a lot of fonts. When making use of different fonts, in different sizes, widths as well as orientations, they can rather create a dynamic nature to the text. The business cards will need to be rotated as well as tilted to read the phone number or name. 
5. Monochrome color palettes
Another trend gaining ground in traction in business card designs is the use of shades from the same color family, aesthetically pleasing. Each design does use shades that happen to be closely related, embracing several shades of the same color family. These are referred to as monochrome color schemes, using just one color.
The colorful card appears cohesive as there is less clashing or contrasting colors. It is no doubt sophisticated and minimalist, with a touch of softness and comfort to overcome chaos and noise in the world. 
Conclusion
A business card is a must for businessmen to sell well.