Best Practices for SEO During a Website Redesign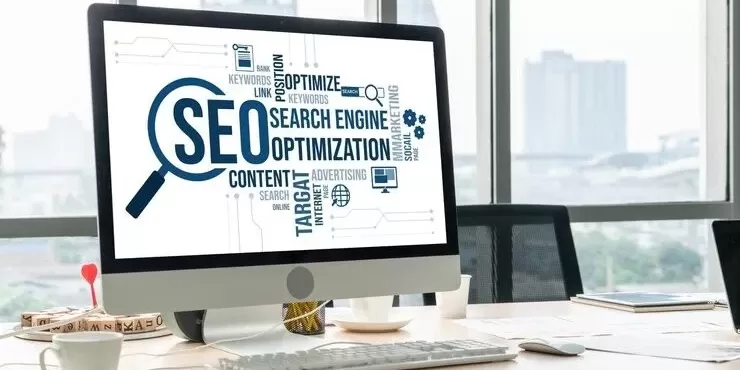 SEO services are required for a website to reach customers. SEO does the needful to promote products and services. A website redesign also requires such trends.
Deciding the redesign a website is an art by itself and does not merely confine to picking colors and fonts. Much effort is involved in a website redesign. SEO expertise is required.
A website is the face of one's brand, the online extension of one's business and its products. If the website fails to deliver the right information in an aesthetically pleasing package, the brand does not stand a chance against competitors.
It is no doubt possible to always redesign a website by restructuring, updating, and impressing.
Redesigning a website is easy, but it does require concentrated effort. There are several elements to consider. A thorough redesign does require a decent amount of time and money. A final decision has to be taken as per one's desire about the get-up of the website.
1. Optimizing for Better SEO Results
Search engine optimization SEO has a vital role to play in website operations and web designing.
SEO strategies do make one's website discoverable. These strategies focus on products and services that customers are interested in and appeal to both the search engines and one's target audience. If one is interested in ensuring potential customers find one's business, then there is a need to optimize for Google as well as other search platforms.
What Does Redesign Have to Do With SEO?
It does involve a positive website user experience as a vital ranking point for websites with search engines, predominantly Google.
Everything related to the website redesign does indeed require for the users as well as search engines clean, easy-to-browse, fast-loading design elements as well as content.
It is necessary for a website redesign to take into consideration a user-friendly strategy. The search engine optimization has to be perfect.
A clean design instantly appears pleasing to the human eye, while hard-hitting keywords pique search engine crawlers' attention. The website design incorporates several user testimonials, encouraging Google as well as real people to trust what they happen to be selling.
Aspects to consider while redesigning a website:
Is the website design equally appealing to search engines and potential customers?
Is it "keyword stuffing," or using powerful terms to advantage?
What is unique about website content bolstering online presence as well as reputation?
2. Focus on the brand's Personality
A quick personality description enhances the image of the website, and redesigning needs to focus heavily on creating and sticking to consistent brand guidelines.
When visiting a website, users have to be instantly informed that the website is related to their brand.
3. Revamping of Website Text and Content
Scrutinizing that text is important. Although you could simply copy and paste the old content into one's new site, it still is not the best way out. A strong website design helps, and smaller companies often find it difficult to have such designs.
Modern web design entails fewer words. It is better to think more about the visitors and less about one's brand.
4. Prioritizing the audience's Goals over One's Own
Audience is always a very important aspect of one's brand's website redesign. While redesigning the website, it is a good idea to appeal to past, current, and future customers.
Every aspect of the design, from images to their FAQ pages and product descriptions, has indeed been created to help customers.
5. Select Images for the Redesign with Purpose
Avoiding purposeless distractions on the new website is important.
Images are extremely important to the overall success of the website, yet few detract from one's message rather than enhance it. This is especially true if the images are:
Complicated
Wordy
Obviously from stock websites
Conclusion
Website redesign requires much effort and talent.