Mobile-First Indexing: Optimizing Site for Mobile SEO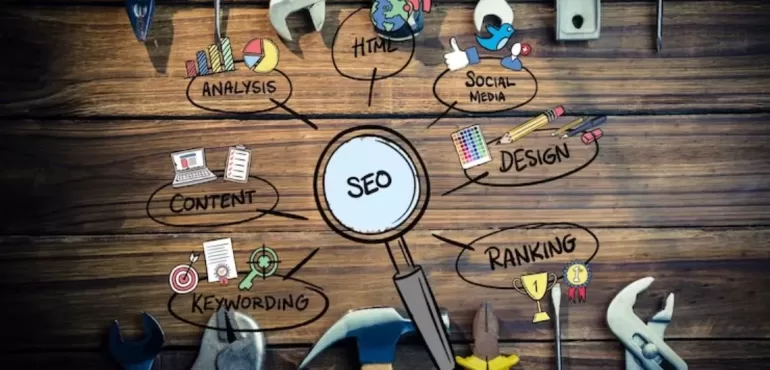 Mobile-First Indexing: Optimizing Site for Mobile SEO
Search Engine Optimization is an essential element of website operations and fetches productive results in terms of visitors and profits. Off late much has been said about mobile-first indexing, as the latest development in Google's rather ever-continuing efforts in order to make the web more mobile-friendly and also reflect user behavior trends. Search engine optimization is carried out by professionals who optimize the content for best productive results.
What is "mobile-first indexing"?
It just means that the mobile version of one's website does become the starting point for what Google tends to include in their index, and the baseline for how they also determine rankings.
It is known as "mobile-first" as it is not a mobile-only index: for instance, if a site does not have a mobile-friendly version, the desktop site can still be rather included in the index. But the lack of a mobile-friendly experience could in fact impact negatively on the rankings of that site, and a site with a better mobile experience would no doubt potentially receive rankings boost even for searchers on a desktop.
Desktop site was considered the primary version and the mobile site was treated as an "alternate" version for a particular use case. This is the reason why Google encouraged webmasters with a separate mobile site (m.domain.com) to implement switchboard tags (which indicated the existence of a mobile URL version having a special rel-alternate tag). Google might not even in fact make the effort to crawl and cache the mobile versions of all such pages, as they could simply display that mobile URL to mobile searchers.
What should I do about mobile-first indexing?
The change is only in the very earliest stages of testing and is being rather rolled out very gradually only to websites which Google considers to be "ready" enough for this sort of change to have a minimal impact.
The mobile page speed and load time need to be prioritized and that images and other (potentially) dynamic elements are in fact optimized correctly for the mobile experience.
If having a separate mobile site, it is better to check:
Content: It is necessary to make sure the mobile version has all the high-quality, valuable content that does exist on one's desktop site. This includes text, videos, and images.
Structured data: The person needs to include the same structured data markup on both the mobile as well as desktop versions of the site. URLs shown within structured data on mobile pages need to be the mobile version of the URL. Avoid adding unnecessary structured data if it is not relevant to the specific content of a page.

Metadata: ensure that titles and meta descriptions are indeed equivalent on both versions of all pages.

Hreflang: if using rel=hreflang for internationalization, one's mobile URLs' hreflang annotations need to indicate the mobile version of the country or language variants, and desktop URLs should highlight to the desktop versions.
Social metadata: OpenGraph tags, Twitter cards and other social metadata do need to be   included on the mobile version as well as the desktop version.
XML and media sitemaps: It is necessary to ensure that any links to sitemaps are accessible from the mobile version of the site.
Search Console verification: if having only verified one's desktop site in Google Search Console, making sure the person adds and verifies the mobile version.
App indexation: if having app indexation set up for one's desktop site, the person may want to ensure that he or she has verified the mobile version of the site in relation to app association files, etc.
Server capacity: Make sure that the host servers can handle increased crawl rate.

(This only does apply for sites with their mobile version on a separate host, such as m.domain.com.)

Switchboard tags: if a person currently has mobile switchboard tags implemented, he or she needs to change this implementation. These should remain as they are.
Conclusion:
Search Engine Optimization is part and parcel of website operations.