Responsive design tips the key to successful E-commerce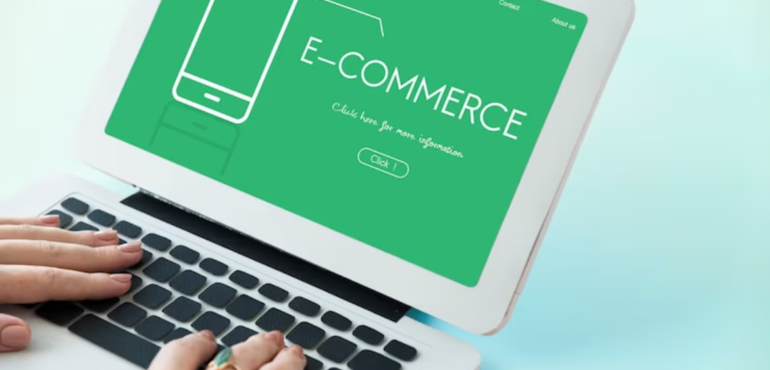 E-commerce has much to offer as far as business growth is concerned, and its manifestations are very useful, like a smartphone. By following responsive design tips, it is possible to augment sales and profits as well.
A trending technology in the 21st century for businesses is to have an eCommerce store, as it can help the person sell the products to anyone without having any geo boundaries 24×7. If the person sees that there are several giant e-commerce stores such as Amazon, Flipkart, Ali Express, etc., they are indeed earning lots of money online by selling their products.
The use of a smartphone allows users to quickly access websites, apps, as well as games. In present-day times, people just love their convenience in anything, including shopping. It allows a person to order a product online and receive it at their doorstep.
So, if one wants to stay ahead in the market and reach more potential customers, it is necessary to ensure that one's store has a responsive design that does work across all kinds of devices, be it mobile, tablet, phablet, or even desktop. If the store does not have a responsive design, it will lead to a bad shopping experience. It is essential to have an interactive, user-friendly design that can make one's customer feel at ease when buying the product without any hesitation. Also, having a responsive design plays a very important role in having ideal SEO results.
There are several tips to follow to create a very responsive e-commerce store for the best results:
1. Reduced time and cost
One of the best characteristics of adopting a responsive design for one's e-commerce website is the reduced time as well as effort required in order to create separate website designs for every other possible device.
Also, the cost of maintaining an e-commerce store is reduced to a great extent.
2. Improves the SEO of your e-commerce store
Every store owner does desire his or her store to be at the top of the Google search, as most profits can be achieved via SEO. If going into SEO, there are manifold advantages to using a responsive website. Focusing on a single, flexible design will ensure improved content for one's store and SEO optimization. Also, the responsive design of the eCommerce store does play a key role in positioning the online store higher in Google search results.
3. Easy to analyze the result
By implementing a well-framed, responsively designed website, analyzing the results becomes less burdensome.
4. Improved user's browsing experience
When a user enters the website for the first time from their desktop or their smartphone, the website needs to provide a defined consistency to the user. When a visitor has to carry out a lot of zooming, pinching, as well as shrinking their screens during their first visit, they will probably give up the site and select any other alternate e-commerce store.
5. Reduced bounce rate
A much better user experience is carried out by a responsive as well as optimized mobile site for the users visiting the e-commerce store. If one's e-commerce store is not responsive, then it becomes much more difficult to keep visitors engaged and spend more time exploring the store, and thus the chances of bouncing to a different website are higher.
Responsive design tips
Intuitive navigation is crucial when designing a responsive website.
Improvement of e-page speed Shoppers prefer to use smartphones for browsing e-commerce websites or platforms because of their sheer speed.
Typography While making a responsive web design, the main focus needs to be responsive elements, layout blocks, and media.
Test Responsiveness.
Using a Preset Responsive Theme.
Conclusion
With a well-furnished, responsive e-commerce store, a person can indeed offer an optimized browsing experience. With a responsive design, everybody can rather get what they need and want by stripping away unnecessary phenomena. Through such an approach, tracking, analytics, and reporting can all be done in a particular place. Also, time and cost of on-site content management can be reduced.