Corporate Presentation Dos and Don'ts: Avoiding Common Mistakes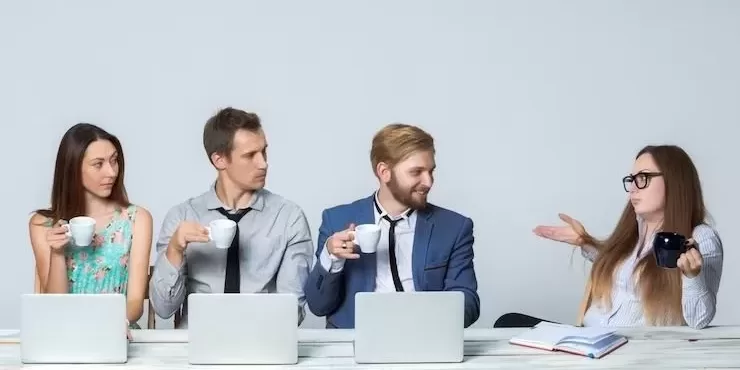 Corporate presentations are aimed at impressing the audience by being presented professionally. Business presentations are also read out in this manner to influence the audience well.
Corporate presentations and business presentations are based on certain norms which involve dos and don'ts that need to be adhered to. 
Most people have experienced dull, irrelevant, or even confusing presentations. The need of the hour is for informative, motivating, and inspiring presentations. For this required grooming is necessary to present well before the audience.
Do's and Don'ts Tips for an Effective Presentation
Good presentation skills are very important for career success as well as for individual success and no doubt the company's success. With poor presentation skills, a person cannot inspire as well as retain one's employees, sell one's products, and attract the funding person requires for one's new venture.
Improvement of presentation skills by the following tips:
DO'S
Know the audience.

Making of an outline of what is to be presented with 3 or 4 main points.

Familiarizing oneself with the location and also equipment before presenting.

Using simple sentences.

Use examples to illustrate ideas.

Practicing one's presentation.

Breathe deeply, relax, and also smile at one's audience before presenting.

Using body language to reflect the content of the presentation.

Make eye contact at random with one's audience.

Talking to the audience, do not talk about them.

Giving the audience chances to join in one's presentation.

Use humor, when it is considered to be appropriate.
DON'T'S
Using too much jargon or specialized words/expressions.

Turning one's back to the audience.

Having no eye contact during the presentation or fixing one's eye contact with one person.

Talking and doing something else at the same time.

Move constantly in front of the audience.

Distracting one's audience by doing something like jingling any metal objects in one's pocket.

Moving one's hands too much.

Folding one's arms either on one's front or one's back.

Keeping one's hands in one's pockets while presenting.

Dressing gaudily or wearing too many ornaments.

Imitate another person's style.
Presenters often commit mistakes like:
1. Not Preparing Enough
Careful preparation is indeed essential. The amount of time spent on planning depends on one's situation, but it is a good idea to start early. It is of course difficult to be too well-prepared.
Proper preparation also does help a person manage presentation nerves. 
2. Not Familiarizing Oneself with the Venue and Equipment
Take time to familiarize yourself with the venue and available equipment at least once before the presentation.
3. Ignoring the Audience
Forgetting the needs of the audience can affect the presentation negatively. Begin the presentation by telling the audience what to expect. 
The audience has a clear idea of what to expect so that they can relax and also concentrate on the presentation.
4. Using Inappropriate Content
The primary purpose of any presentation is really to share information with others, so it is important to consider the level of pitching it.
Research needs to be done on the audience. The reasons for having an audience must be known. How much are they already familiar with the subject on hand, and what will they earn from the presentation? It is no use giving a presentation that happens to be so full of jargon that no one understands the presenter. 
It is good to know about their needs and also their motivations. 
5. Being Too Verbose
Short, concise presentations are indeed often more powerful than verbose ones. Try to limit it to a few main points. Avoid risking the audience's attention.
Conclusion
Business presentations and corporate presentations need to be done professionally to impress the audience.